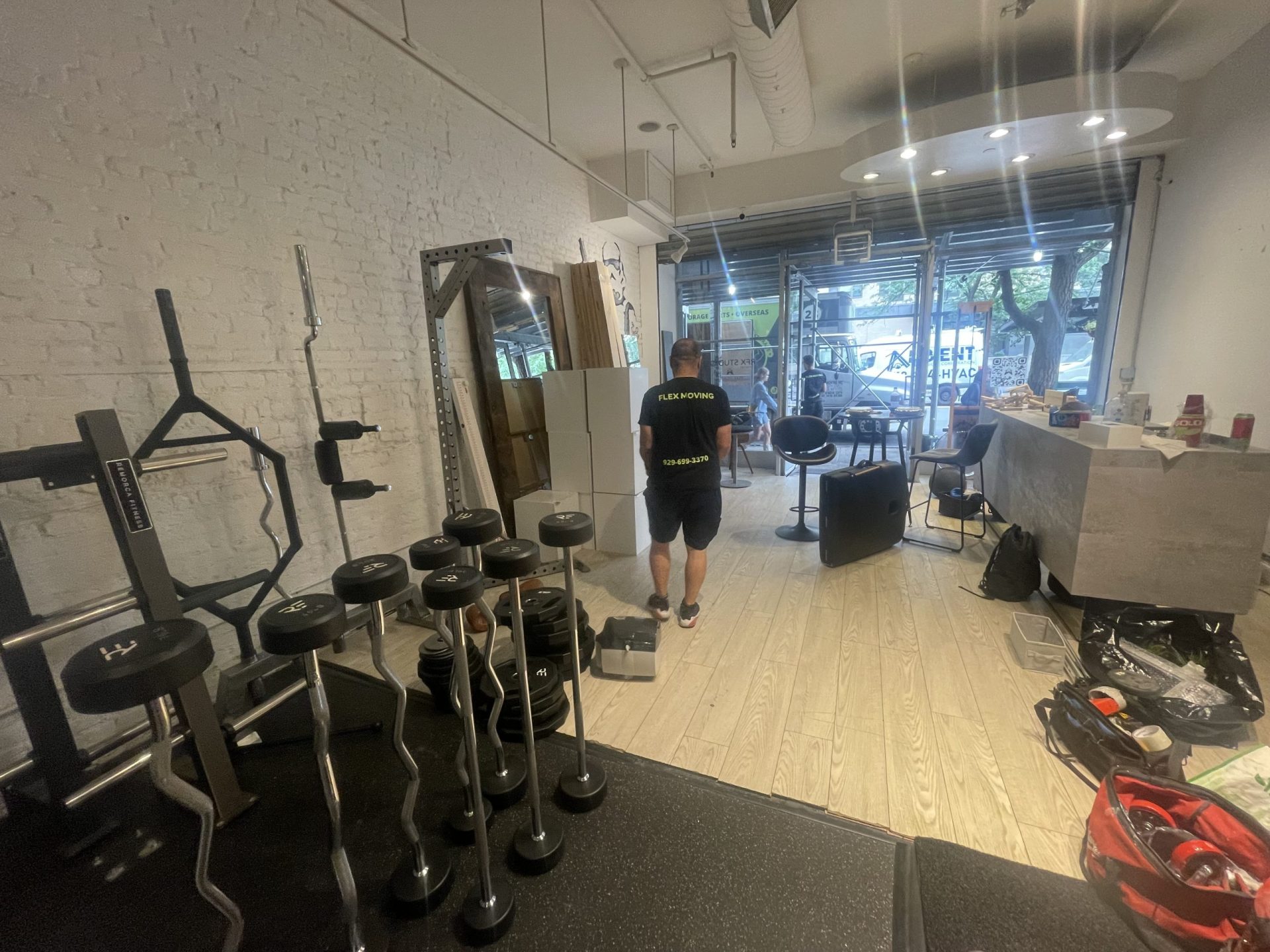 When you are faced with the task of moving your entire office, it can be very overwhelming. Figuring out exactly how to best execute the move so it goes smoothly and quickly can be stressful. You not only need to pack everything up, get it hauled to a moving truck, and unload everything in the new office, but you also need to do it quickly. You cannot take a long time to pack, move, and unpack because you will lose valuable work time and it could cost your company money. Your move needs to happen quickly and efficiently so you can get back to business as usual in no time.

THE BEST WAY FOR YOU TO ACCOMPLISH THIS IS TO HIRE COMMERCIAL MOVERS FOR ALL OF YOUR MOVING NEEDS.
When you use commercial movers, they will bring in experienced moving professionals who can handle all aspects of moving for you. We will pack everything up in an organized and efficient manner, and will take care of all the moving and heavy lifting. We will disassemble furniture and reassemble it once they get to your new location. We have experience moving electronics and know how to move everything safely. You will not have to worry about anything. We can also unpack everything for you so that you can get your office set up and be ready to get back to work in no time. You will not be able to believe how easy our movers can make the moving process for you. Moving with Flex will be fun and exciting instead of stressful and exhausting. Moving an office can be a complex process that takes away valuable time from your business hours. However, in the right hands, your move can be seamless and efficient. When you choose Flex Moving & Storage as your office movers, we will put in the work and expertise needed to get you moved over and open for business in no time. Read on to learn why you should choose us as your office movers:
● Save time and energy – Your work hours should be spent doing the job you've been trained to do. Moving can be taxing and at times dangerous. Don't risk an injury, but instead leave the heavy lifting and running back and forth to our highly trained professionals. We are fully licensed and insured, which means less risk.
● Trust our experience – With many years of experience, we have learned the most efficient processes for packing and moving. Our office movers can help you with packing and organizing so that the transition is simple.
● Superior care for valuable items – When it comes to furniture and office appliances such as copiers, computers, and registers, we have the needed experience to know how to move them without causing any harm.
● Customer care – We always put our customers first. We will listen carefully to your needs and do all that we can to make sure you are more than satisfied with your experience.
Call us today at Flex Moving if you are looking for quality office movers to handle your next move. We do great work, are very reliable, and can handle jobs of any size. We do the packing, moving, and unpacking for you if needed, and we do it all with great care. We can even work after business hours on evenings and weekends so you can have very little interference with your work. We will have everything moved quickly so your new office can be up and running in no time.